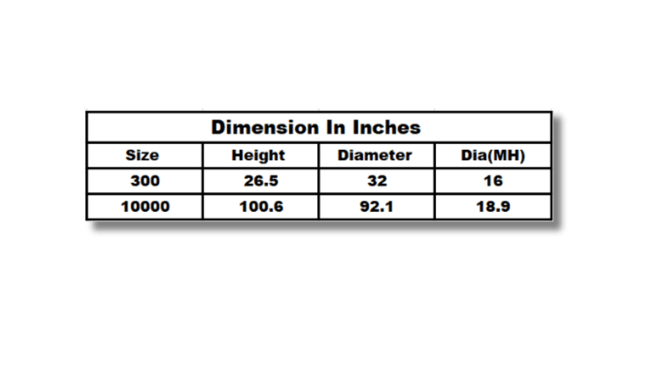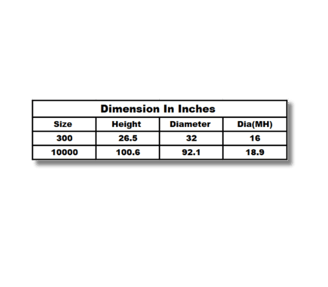 · Manufactured Using high Quality Polymers for toughness.
· Food grade material which is safe for drinking water
· High durability.
· UV Stabilized.
· Product Range – Product ranging from 300 Lts and 10000 Lts.
· Available Layers – 5 layer.
· Available Colours – Black, Yellow and White.
A 5-layer water storage tank is a type of tank designed to store and preserve water while minimizing contamination, heat transfer, and overall degradation of the stored water. The multi-layer construction provides various functions to ensure the water's quality and safety. Here's an explanation of each layer:

Inner Layer (Food-Grade Plastic): The innermost layer of the tank is typically made from food-grade polyethylene (PE) plastic. This layer is in direct contact with the stored water and ensures that the water remains safe for consumption by preventing any interaction between the water and the tank material. Food-grade plastic is non-reactive and doesn't leach harmful chemicals or odors into the water.

Adhesive Layer: The second layer is an adhesive layer that bonds the inner food-grade plastic layer with the subsequent layers. This layer ensures the integrity and stability of the tank's structure.

Middle Layer (Barrier Layer): The third layer is usually a barrier layer that acts as a barrier against oxygen and UV radiation. This layer prevents oxygen from reaching the stored water, reducing the chances of bacterial growth and maintaining the water's freshness. Additionally, it helps block UV rays that could potentially degrade the quality of the water and the tank material over time.

Foam Insulation Layer: The fourth layer is often a foam insulation layer. This layer helps regulate the temperature of the stored water by providing thermal insulation. It minimizes heat transfer between the stored water and the external environment, helping to keep the water cool in hot weather and preventing freezing in cold climates.

Outer Layer (UV Protection and Structural Integrity): The outermost layer is designed to provide protection against external elements and ensure the tank's structural integrity. It is typically made from high-density polyethylene (HDPE) or another durable material. This layer is resistant to UV radiation, which helps prevent degradation and prolongs the tank's lifespan. It also provides impact resistance and safeguards the inner layers from physical damage.

Overall, the combination of these five layers creates a robust and efficient water storage tank. The layers work in synergy to maintain water quality, prevent contamination, regulate temperature, and protect the tank's structural integrity, ensuring that the stored water remains safe and usable for an extended period.
We are a leading manufacturer specializing in water storage tanks, dustbins, and chemical storage tanks made from high-quality LLDPE virgin material. Our products ensure durability, safety, and compliance with food-grade standards, making them ideal for residential, commercial, and industrial applications. In addition, we supply top-grade plastic granules, enabling manufacturers to create their own high-quality plastic products efficiently.
Hitank: Your Trusted Choice Since 1988 for Premium Water Storage Tanks, Dustbins, Chemical Storage, and Plastic Granules Supply